Happy Veterans Day
freedom should soar like the mighty bald eagle. It should rise up out of the dregs of disparity like a pheonix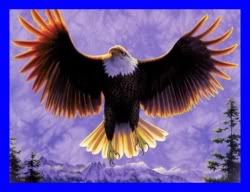 Freedom should look over the fellow citizens without judgement and with great intrest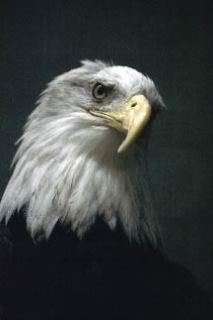 Freedom should never be questioned or screwed with by terrorist and raciest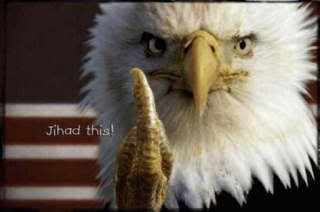 Blurred should never be the lines of freedom.
**in other news. Today is Ruby Tuesday. Today is Eureka un-Tuesday seeing they won't have anything new until '09 due to the writes strike, and today is Paris Hilton's BFF show on MTV I think at ten pm. :)
Response to an email
The change of living on a beach to rual Georgia. The first transaction was moving from a tempid degree beach area to upstate NY in Feburary. That was a cultural shock if ever there was one. I arrive to NY in a mini skirt and an OP jacket. Let me tell you that this Valley Girl proceeded to freeze my bahunna's off until I moved to Georgia in 1999. The transition to Georgia Rual life was astronomical. the people down here are slow, use improper english, follow no rules of the road, um... southern hospitality is a way for them to dig up dirt and stab you in the back at the first chance they can, um CLICKS ClICHEs.... omg. There are two things that save grace down here, TYBEE ISLAND.... oooooh a beach with real beach people because beache ppl don't change from region to region, they remain the same; and the weather. I don't miss the snow.
I often reflect on California and ponder if I should go home. I miss it. I just don't know if I could live the life style I can afford here (there). I am considering when I get my Doctrates degree to pay for the lisence there as well as here and in NY. Maybe even Colorado. I miss the way the sun rises over the beach, I miss the action at the pier, I miss the genuine people, and the smell of morango valley when we passed trhough it on road trips. I miss the way the sun sets on the desert and the way it smelled after a rain. I miss suntans and freedom. Not a day goes by that I don't yearn for the sights and smells of the areas of California that I ventured in my youth. I would like to see Sequia National forest again and I want to take my kids there. I favor Disneyland in Ca to Disneyworld in Fl. Stuff like that. It has been ten or eleven years sence I've been back to Cali! And the memories are still vivid.
I don't miss the trafic. When we have more then five cars in a row down here you got a traffic jam! Can you imagine the 404 jamed up with 10 cars (that are not involved in an accident or high speed chase?)
Labels: california dreaming, eagles, Eureka, freedom, Paris Hilton, veterans day