just so ya'll get a nosey glimspe of our weekend
Mind you, prior to the pictures being taken, THE KIDS WERE CLEAN, every day, honest, I swear. NOT THAT THE PICTURES ARE INDICITIVE OF THiS.
Nosey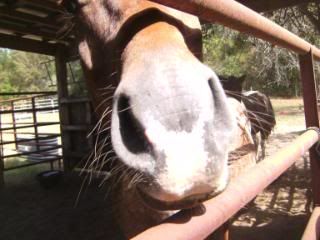 You can't see me behind big boy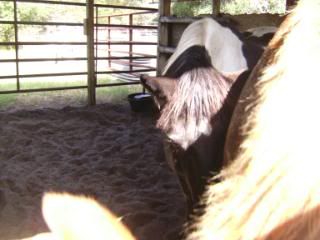 Lulu bagging up pecans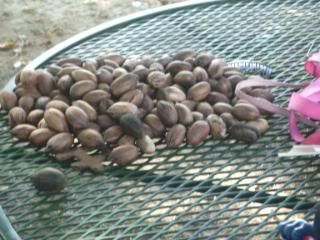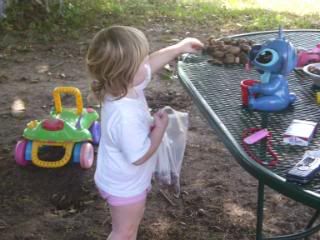 Puppie pic's of Chloe for Betty
before the hair cut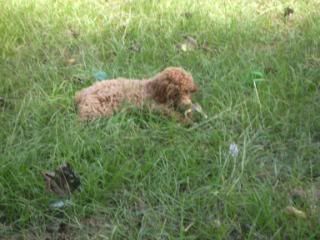 asleep at the bone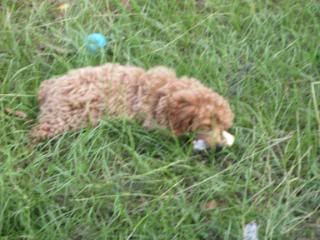 I am sure Dale will love this trait of Chloe's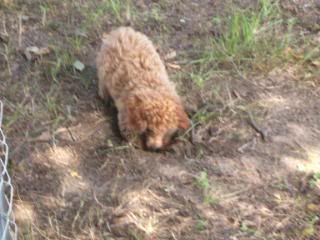 after the hair cut... OH MY.. IT IS A POODLE
next to the 4" wonder so you can see size, she is tiny
playing with T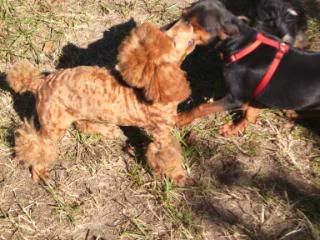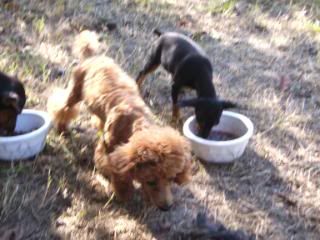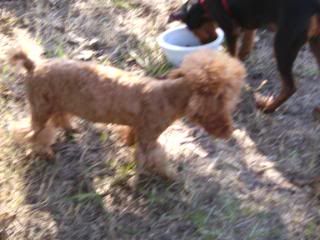 Puppies in general
Kids and puppies, Lucy and Scarlet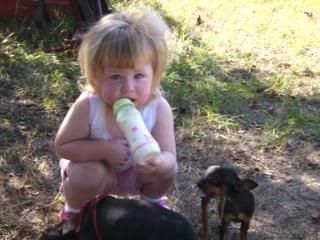 Manny doing what manny does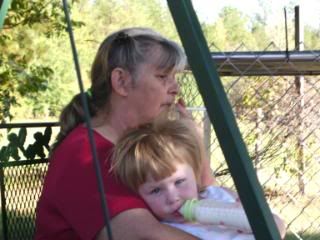 Who is on top?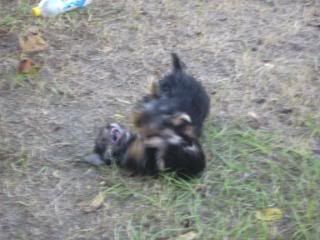 Manny and Ani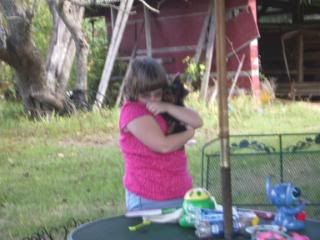 Is it a deer?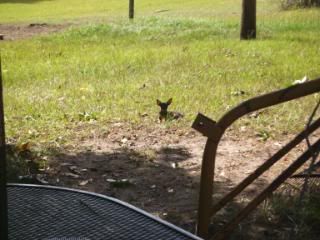 Nope it is a itty bitty big mouthed puppy named scarlet, note that is a 20 oz pepsi bottle so you can get an idea of how HUGE she is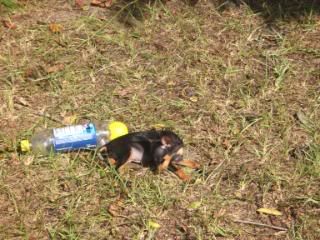 Bear in the hole that Chloe keeps trying to steal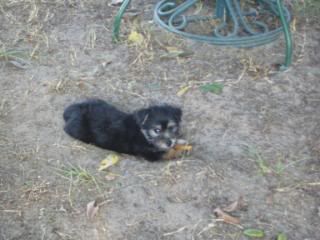 T - unable to help himself came over to see what I was doing and sat on Scarlets head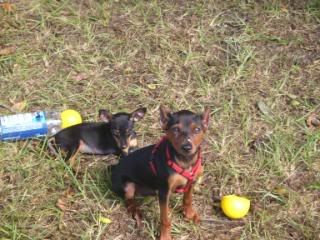 Scarlet recovers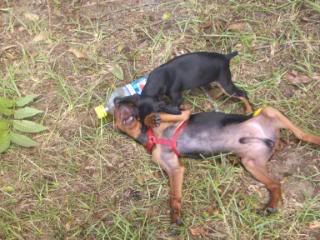 another pecan shot, picking up dropped pecans
Manny and Ani, Luly and Scarlet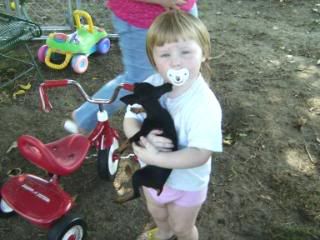 Ahhh ha ha ha ha ha I am gonna pick on you now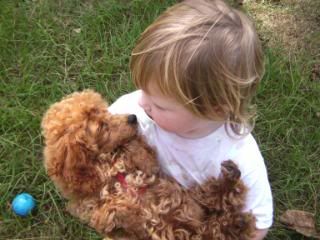 my boobie
it is so big I can't get it to upload, imagine how the bra feels! LOL
Haha you thought it was gonna be dirty... Foooled ya, it just got in the way of taking a pic of temper tantrum girl
Lulu and Chloe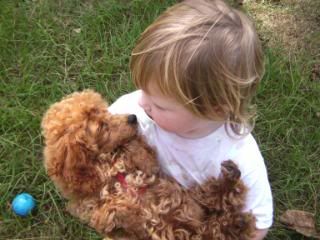 Bear sleeping still
All in all we had a pretty good 4 day weekend. Chloe is at the vet for her rabies shot and grooming, the rest of the kids and puppies are sleeping! I am trying to get the pictures of the weekend to upload and that way I don't have to Blog. :) I am tired of this crap with photobucket, I am making an account with shutterfly right now. BRB.
While I am waiting if anyone uses IM at yahoo I am bigchickeno and at msn I am jennganoe@msn.com, now I don't receive email at either of those,I use jganoe@ega.edu for email. I am looking at my friends list and noone is online so I thought I would todd that stuff out there for ya'll.
OMG I am on my myspace page. LOL. I din't know there was email there... LOLOLOL I have mail that is like three years old there and some freakin hotties too!!!!!
Labels: boobs, Comanche, Freckles, kids, LuLu, Nosey, pictures, puppies, puppies kids