Ruby Tuesday, this mornings sunrise
SOmething red... how about todays sunrise?
oooh the scarey dashboard... lol.. most of that is reflection!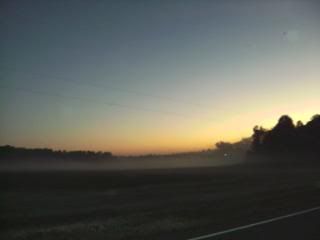 and these were taken at almost hwy speed! LOL. It sure felt faster with the window open and it being dark and the flash on the camera making that eeeerie light.
Labels: ruby tuesday, Sunrise 10/14/08, things to do while driving