Today is Wed
Oh My. I am having a difficult time thinking in English as I have been devoted to my Spanish studies for three days this week, last weekend, and Thrus before it. Ahhh.
Went mid-week grocery shopping and spent almost $250 and while there looked for the bisque in the frozen seafood dept. NILCH. Looked in the fresh seafood. Double Nilch. Broke down and looked with the condenced soup and powered soup... Strike three. I asked the clerk and she got the dept mgr. Dept mgr looked at me like I was dressed for halloween. I calmly asked the woman if she'd ever traveled outside of Swainsboro and she repiled, (suprisingly) "No, why?"
So... Fermi... maybe up by Hotlata they got it in the grocery store but down here East of the boonies and West of East BumF**k... they've never heard of it.
But I did squander a few pumpkins and we just got through carving them. I took a few pictures and I will post them tomorrow night as I am too tired to deal with it now. Actually I just can't remember where I put the Camera down less then five minutes ago... but why go there? LOL. EEEK
three hours later I emailed them to photobucket... Ha take that.
pumpkins (taken in the dark, damn good flash)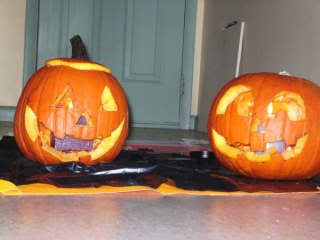 Lulu (also taken with the lights off)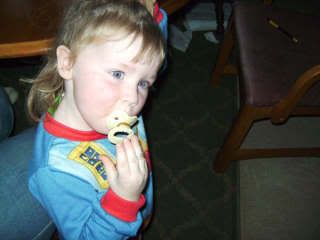 Molly "fainting because she saw a ghost" in the dark (lovin this flash, eth?)
Lulu helping Molly faint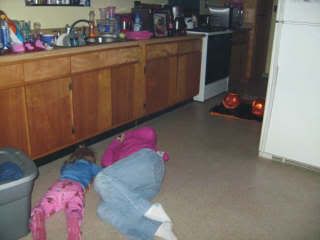 OK that was fun. I just took a mad dash through the kitchen and looked all over only to find it in plain sight on the kitchen table. I know I looked there first!
Hang on I will move a photo over to photobucket and post it. Or I will just play a minute, photobucket is wanting to be a pppooooppp!@
Ohhh and I got added to
This Site
... woohooo isin't that neat? or www.studentblogger.org
a few extra pic's that I never got to posting
Karina and Harry's b-day party ... LOL... does the cake fit the two of em?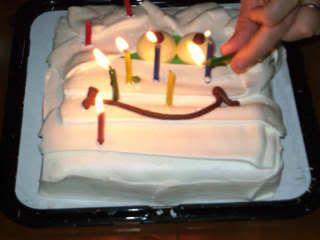 Karina and Kayleigh (one of the kids I was mopping about over the summer, oh yea, they are back )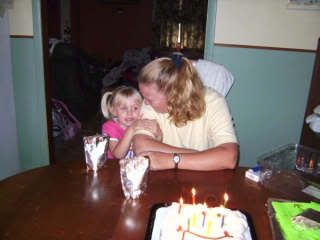 Molly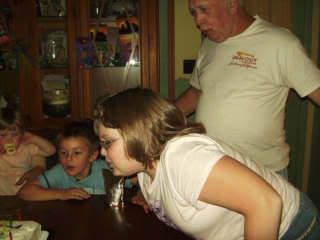 B-day boy Harry (he was telling all the kids to blow because he just couldn't do it alone... kids loved it)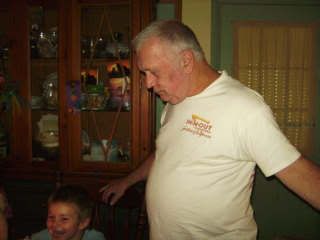 Sue, Lulu, DJ (the other kid from the summer - isin't he a sweetie pie?)
Labels: bisque, carving pumpkins, groceries, jennytizmers, kids, pumpkins