Birthday party 1 and 2
Ok, here are the pictures from the first two parties. LOL. Ok, the orginal plan was for Lulu to have the little cake (and take a video) at the birthday party, but mid morning she started to scream EAT EAT EAT, took the little cake out of the fridge and put it on the table. We were like, in PJ's still and all ... um all right... so... whatever! And there are more pictures in my photobucket, I just got tired of copying the links here.
Look we found the presents... Both girls got presents...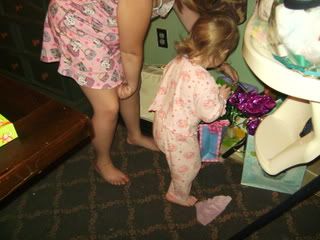 Cake 1... Yes that is a pink Duckie
Ohhh these are nice... but I'm not awake, I think morning starts at ten not seven... Molly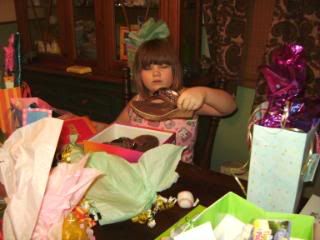 My new glasses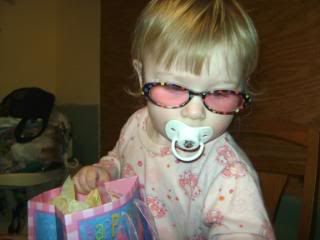 Ain't I cute?
What Den?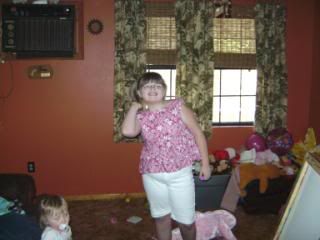 Cake two: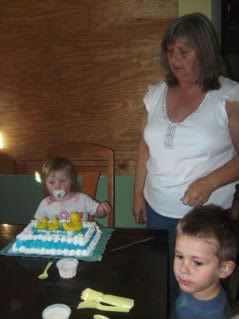 The big cake up close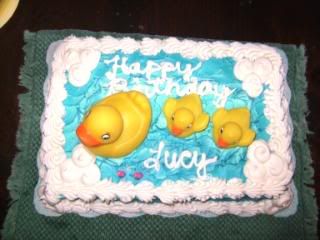 I don't need a plate, the cake is right there
You think I'm taking a nap later? Look I'm wired, this is sugar... I'm two...